This review focuses on the $57 Panda-Cupcake Brookebot's digital planner. To see all the different types of planners available in the Brookebot shop, be sure to visit their website.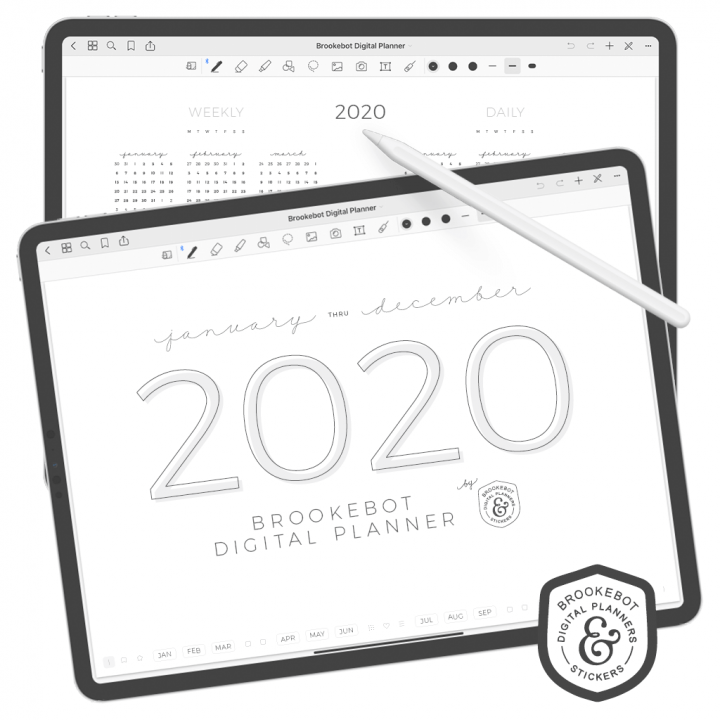 The first page of the planner does not have much. Not even a title page, somewhere to write your name, at least. The planner has changed slightly since their previous version which had all the months at the bottom clustered together. This year they divided the year into quarters.
The navigation bar is consistent on every page of the planner. It has weekly spreads on the left and daily spreads on the right. All the dates on the planner have hyperlinks.
Monthly spread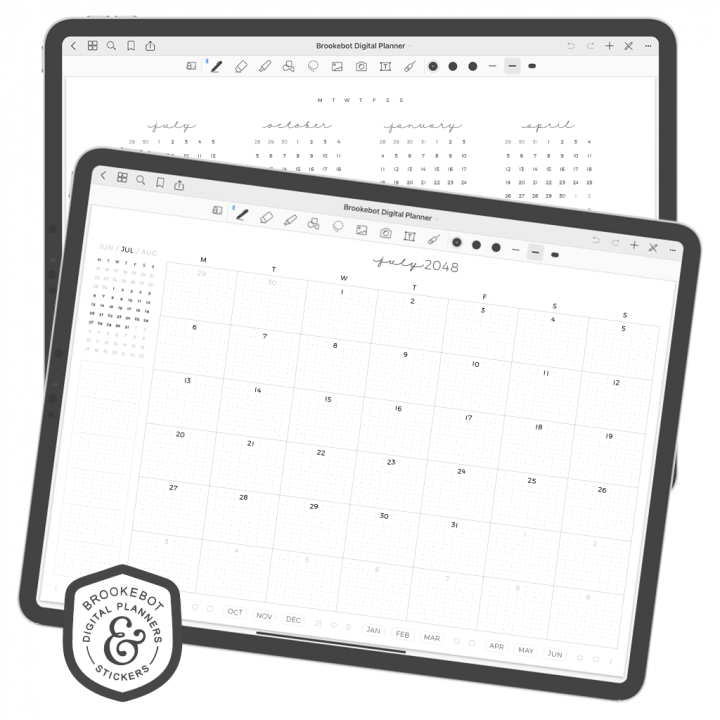 The planner has a monthly spread as well to visualise your month at a glance. Each date goes to a weekly spread whose dates go to the daily spread. Brookebot's digital planners are minimalist. They are not the type of planners you decorate with stickers. Their layouts don't allow for that.
Daily layout
The daily spread starts from 0600hrs till 2300hrs. There's not a lot of space for writing essays on this page. The daily spread has the same time-stamped section. Only it's larger now. Just in case one word from the weekly spread is not enough, you can write a sentence about it here.
To go back to the weekly spread, tap on the date at the top of the page. There is a section for tasks (to-do lists) if you want to tick things off as you do them. You can freestyle with the last part. You can even decorate it if you like. It can be useful for evaluating your day—quick thoughts, notes and so on.
Dividers and sections
Dividers and sections separate your months into quarters. The cute icons are dividers, and the square ones are sections. They are the same idea, just different names I guess depending on how you decide to use them. The planner has five dividers and four sections. You can use them for various aspects of your life: Bible study, Finance, Habit tracker, etc.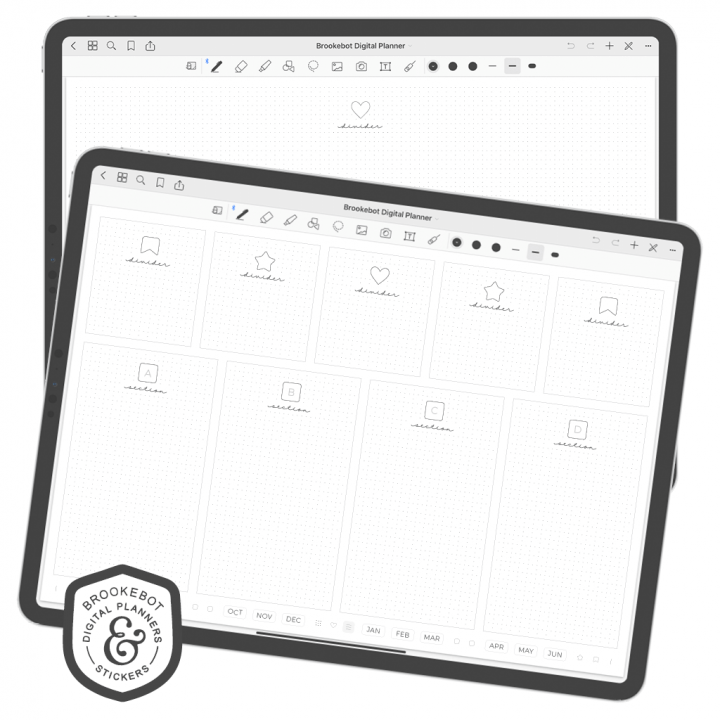 The Index page keeps track of your dividers. You can access it from any page in the planner. This planner comes with a lot of paper templates. To see their full size, tap on the sample.
This planner is for minimalist planning if you don't have much time to decorate your planner.